Details

Written by Austin Woodfin
Category: Newest Article
Published: 04 February 2016
Hits: 25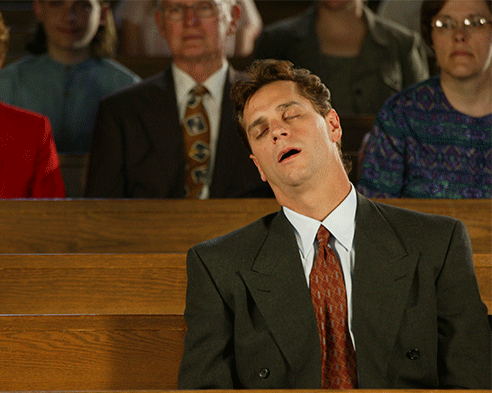 Owen Mullenax once said: "Sitting in a church pew does not make you a Christian, just as sitting in a garage does not make you a car." I have spent a lot of time over the last few years in the garage working on various things, and never have I once felt I was turning into a car! Many people believe that in order to be a good Christian, you just need to show up for Worship every Sunday. But, there is more to being a Christian, than just that.
Coming to church weekly, is definitely a big aspect in our life as Christians. But, there is more to it than that. God commands us to serve Him and to serve others. 1 Samuel 12:24 states: "Only fear the Lord, and serve Him in truth with all your heart; for consider what great things He has done for you." God has blessed us with so much. He asks us to serve Him and we should willingly want to. Serving God is not a hard task, it can be something as simple as talking to someone about God, going to visit those who are shut-in, or it can be you working outside cleaning up the property at the building.
In the last week of January when we faced the Blizzard of 2016, there was a lot of work to be done at the church building, preparing for services on Wednesday night. Many people came out to help, to serve, and to shovel and prepare for services. It was a blessing to be able to remove over 24" of snow from the sidewalks, allowing us to worship together on Wednesday evening. We have many opportunities to serve on a weekly basis, not just when there are massive amounts of snow on the ground. All it takes is for you to get out there and begin. Whether it be one hour worth of work, or a whole day's worth, God notices and is thankful. 1 Samuel 12 said "serve Him in truth with all your heart." If you are unable to spend long hours at the church building, serving God, that is okay! As long as your service comes from the heart, then God will be proud.
There are many opportunities for each of us to serve, but not all opportunities are for all of us. We all have our different and unique talents, and we all need to use them accordingly. When we think about serving God, we need to use the special talents which God has given us, in service to Him. "As each one has received a gift, minister it to one another, as good stewards of the manifold grace of God." (1 Peter 4:10) When you go into the world, take God with you. Walk alongside Him and reach out to Him when in a time of need. God is there for us at all moments of the day, He has given us everything necessary to life; and then some. All He asks of you is to follow Him, and serve Him. Don't just sit in the garage… you will never turn into a car.