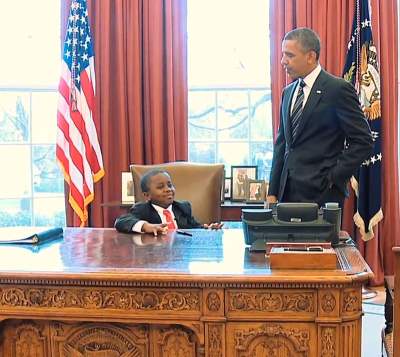 President Barack Obama lets "Kid President" Robby Novack try out his seat in the Oval Office. (Photo via kidpresident.com)
Kid President's prestigious Internet career has landed the 8-year-old behind the desk in the Oval Office.
(Imagine this kid's college application. "2013: Hung out with President Barack Obama in Washington."
See Robby Novak's recent tour of the White House and meeting with U.S. President Barack Obama, and read previous Christian Chronicle coverage of Kid President, who attends the Estes Church of Christ in Henderson, Tenn.
from the Christian Chronicle Blog