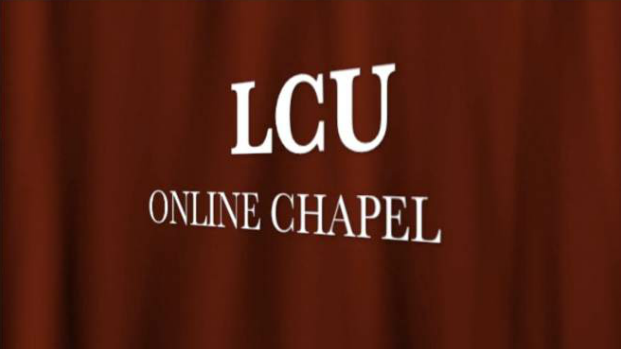 Since moving to Illinois from Arizona last year, Jennifer Mault hasn't been able to find a church.
For now, she finds spiritual guidance from a woman a thousand miles away in south Louisiana.
Mault, a student earning her master's degree in human services online from Lubbock Christian University, has received direction and prayer from the school's online chaplain, Donna Ellis.
Ellis often works from her kitchen in Baton Rouge.
"If I need prayer, or if I need to talk to someone spiritual about a spiritual issue or anything else, Donna's always available," Mault, 48, said in a telephone interview.
For the past year, Donna Ellis, 53, and her husband, Kin Ellis, 56, have created a faith community on the Internet for dozens of LCU online students across the country.
Donna Ellis uploads three video devotionals a week while maintaining an online prayer room and a message board where students can discuss chapel lessons and ask for prayer. Both Donna and Kin Ellis speak in the devotional lessons, but Donna Ellis shoots and edits video and takes much of the prayer requests and ministerial work for the online student body.
"Some of (the students) are involved in a church or have a great support system, and they don't have the same need for the prayer room," Donna Ellis said. "But there have been people who have interacted with me who obviously don't have that. I was the link."
The LCU online chapel program is unique. According to Pam Jones, vice president of communications for the Council for Christian Colleges and Universities, other schools with chapel programs focus solely on traditional in-person services.
Much as traditional LCU students attend daily chapel services at the Lubbock, Texas, campus, online students can watch chapel service on the Internet. The 70 online students range in age from their 20s to their 50s, and the majority — 87 percent — are women, making Donna Ellis' role extremely important, said Beth Robinson, assistant provost for special projects at LCU.
More students get to know Donna Ellis through her videos than through the prayer room or message board.
She speaks in a strong voice with a tinge of a Southern accent attained from her north Florida upbringing. Her videos convey her serious, yet understanding demeanor and ready smile that is neither saccharine nor fake.
All her life, she said, she has felt drawn to ministry. When she attended Harding University, a Church of Christ-affiliated school in Arkansas, in the 1970s, she majored in Bible. Back then, she said, "they didn't know what to do with female Bible majors."
She just wanted to study the Bible and worry about careers later.
"I didn't have an agenda," Donna Ellis said. "It wasn't something I ever dreamed up. I really felt like God was calling me to that, so I decided it was his problem. If you're asking me to do this, you're going to have to make it happen. I can't make it happen."
After her sophomore year she married Kin Ellis, who is now an associate minister at South Baton Rouge Church of Christ, and they moved to Slidell, where he had been hired as a youth minister.
In the early 1990s, they moved to Tuscaloosa, Ala., and, with four children at home, Donna Ellis completed her bachelor's degree in human growth and development from the University of Alabama. Wherever her husband worked in youth ministry, she became very involved with the youth group.
Her first paid ministry job came at an Atlanta-area church where she and Kin Ellis worked as co-youth ministers from 1997 to 2009, when they moved to Baton Rouge for Kin Ellis to work at South Baton Rouge. She took a part-time job at a local car dealership doing office work for extra money.
Last year, her friend Robinson, who had become an assistant provost of LCU, contacted them about becoming online chaplains for the university's Internet-based classes. Donna Ellis and Robinson had served on the board of the National Conference on Youth Ministries together, and, as the only two women on the board, they shared hotel rooms when traveling.
From their experience together, Robinson decided she wanted the Ellises to run the chapel. She said the university needed both male and female perspectives to meet the "personal and spiritual needs" of the students.
When LCU decided to get into the online university market, the school wanted to remain true to its Christian identity, Robinson said. Rather than just give students a chance to earn a degree, the university wanted to address the spirituality of students.
"If we could not address the spiritual formation of students, we would not have reason to be in the online market," Robinson said in an email. "We don't want online students to come to us and have no opportunity to develop their faith and to have guidance and support as they seek God's will in their lives."
When the Ellises first started, Donna Ellis expected to make and post three videos a week. Donna and Kin Ellis had produced videos for youth groups before and knew some of the technology.
Donna Ellis' first two five-minute videos took her 30 to 40 hours each to shoot, edit and upload.
"I didn't know the technology," she said. "I didn't know the programs. I didn't know anything. I was overwhelmed."
In the past year, she has produced three a week and has quickened her pace. Her simple devotionals, produced from a laptop on the counter top of her kitchen, have become slick productions, with clean transitions between still photos and video of her speaking to the camera. Each devotional now takes about five hours to shoot and edit.
"She has surpassed me (in skill)," said Kin Ellis. "She's a Jedi master now."
Few of the devotionals feature her speaking directly to the camera. She will write a lesson, then read the script over photographs. Sometimes she will ask her husband or a friend to deliver a message, fearing that students will tire of her.
"I don't enjoy watching a talking head," she said.
A recent production, called "Jesus' Ancestors," begins with Donna Ellis sitting to read the Bible on the front steps of her South Baton Rouge home. She admits to sometimes skipping over the genealogy sections of the Bible, but knows there are good reasons to read on.
"These were not just random names," she says in her voice-over. "These were people who lived on this Earth. They had hopes and dreams and names."
The video then transitions to sepia-toned still photos and black-and-white images of families.
"I think the reason it is important to know Jesus' lineage is because his lineage is flawed," she says. "Jesus did not descend from a line of righteous people. ... For me, this is a beautiful and powerful example of how God takes something that is so imperfect and flawed to bring about something wonderful."
Donna Ellis recently completed a series on The Beatitudes, the series of blessings from the Sermon on the Mount. Mault, the student from Illinois, said the series helped her "grow in my faith and understanding."
"It really helps me reflect on my life and how I can put this into better practice in my own life," Mault said.
Online devotionals could become a tool to attract seekers to churches, Donna Ellis said. Many ministers and churches already post videos online and create resources for those seeking religious insight.
"That might be the next step to connecting," she said. "Seeing something online with some kind of regularity might help them connect in a more personable way."
However, Christianity demands the interpersonal contact of fellow believers, she said.
"I think you have to have personal contact," she said. "It has to be the next step. You can live in a vacuum and no one have any idea what you're struggling with."
Donna Ellis becomes frustrated when she cannot physically comfort and counsel a student. If an online student needs in-person attention, she will occasionally call a minister in the student's area.
"It breaks my heart," Donna Ellis said. "It bothers me that I can't be with somebody who is having something going on in their lives."
So far, about 10 out of the 70 online students she ministers to are active on the message boards and prayer rooms. While that discouraged her early on, Robinson told her that those are the people who need spiritual help, the ones who may fall through the cracks otherwise.
While online ministry is a new frontier for the Ellises and for LCU, the goal of the endeavor is not that different from full-time ministry.
Donna Ellis said she doesn't think much about working on the technological edge of ministry. "All I know is that I'm enjoying it," she said.